We hired a new guy at work a couple of years back (how time flies!) who started trying to give everyone a 'high five'. It was rather strange an uncomfortable — after all we'd never had deliberate physical contact with each other before — but the intention was pure so I joined in and high-fived him.
Time has passed and now high-fiving is the norm. It's a great way of saying "well done" or "I agree".
There's also developed a guerrilla version where someone says "High Five!" and just as you're about to make contact they yell something like "Telstra rules!"  It's too late. You're committed. You find yourself 'agreeing' to the absurd statement.
I now think that there's not enough high-fiving in the world. High-fives cheer you up and make you feel good.
Obviously Improv Everywhere felt the same so they headed down to the escalators at a New York subway station to hand out high-fives to everyone.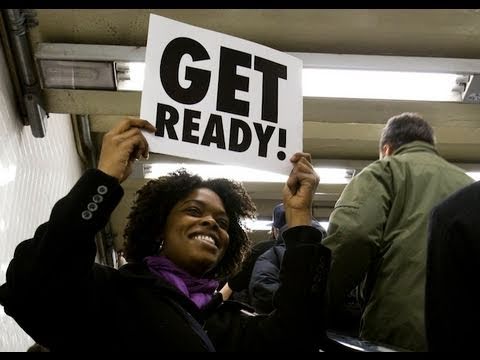 You can read and see more of their high-five campaign over at the improv everywhere blog.